So, here is what I'm looking at so far as at 9am GMT.
I'm trying to determine where the weekly bias is going to be on a Monday for the rest of the week. I use the weekly open price as my marker.
First up is GBPUSD. Couple of "ideal bars" formed, but I'm only interested in the 3am-7am bar. Pending entry set at low and high of bar. Which ever one triggers first will be the direction for the week, unless price moves back to the weekly open mark, where the process will be started again.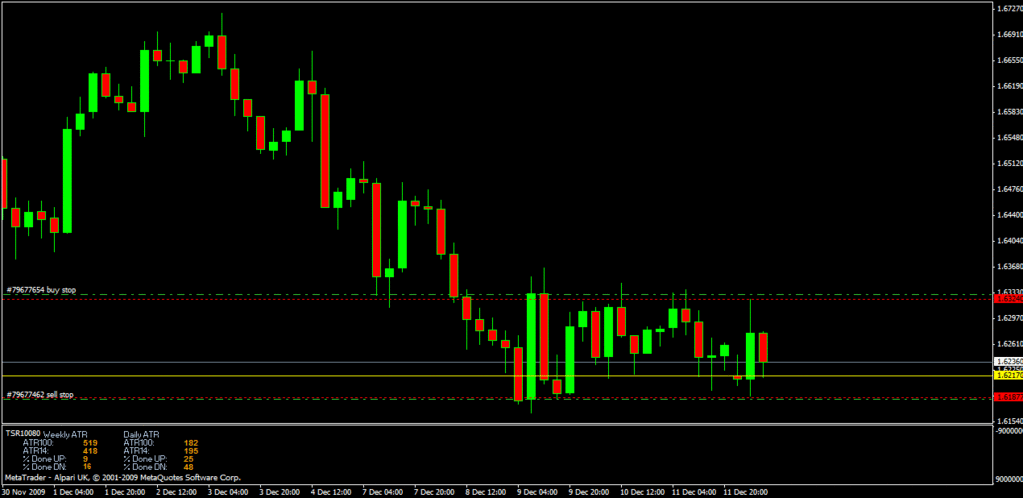 The rest of my pairs all look pretty similar for the moment. All orders are pending.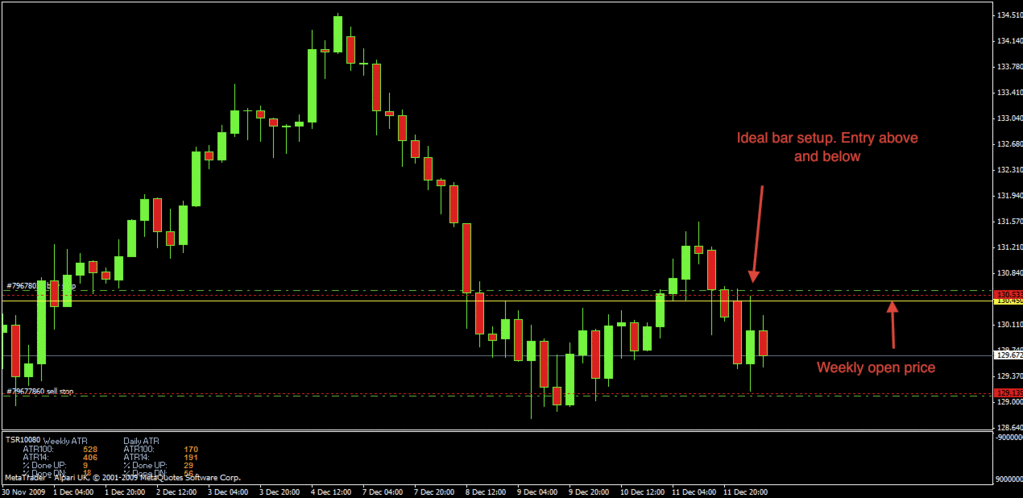 So we'll see which ones trigger and go from there. Nothing much more to do until that happens.